In a world where we are all connected, a wedding website is another tool in your arsenal to provide a great experience for your guests. Not only are they fun for couples to make, but they can also provide really valuable information for the friends and family you have invited, especially if they are from out of town.



Let me be clear; these websites are not made to replace the experience of sending out formal invitations; rather, they complement the wedding experience! You know grandma doesn't want to see your invite online, she wants to put it in her purse, show it to her friends when she plays bridge, and hang it on the refrigerator, and we are NOT here to deprive her of that! 

A wedding website is a great place to share your love story. It's possible that some of your friends and family haven't met your fiance, so sharing photos and experience on the site is a nice touch and makes them feel like they are a part of your story, even if they live far away.


Start your wedding website as soon as you have a few of the wedding details confirmed, such as the date and the venue. There are tons of themes, and even if you're not super web savvy, you'll be able to personalize the website to your specifications. Encourage your guests to sign up for email updates so they know when you've added information to the website!
Other things that are great to include in your wedding website
Information on your wedding registry
The ability to RSVP online
Some interesting history about your town
If people are making a vacation of it, short day trips within the area
Your favorite restaurants, bars, or even fun places to shop
If your guest list has kids, places for parents to take them
A detailed itinerary of the wedding day (from a guests point of view…where should they be there and when)
Information on the hotel, if you have a room block
Transporation in the area (Uber, cabs, etc.)
Information about any post-wedding celebrations like cookouts, brunches
Another amazing thing that many wedding websites can do is help provide live-streaming services for people who cannot attend your wedding. How wonderful is it that they can be there virtually as part of your day!
Most of these wedding websites are provided free of charge, and some have more bells and whistles that can be upgraded for a minimal cost.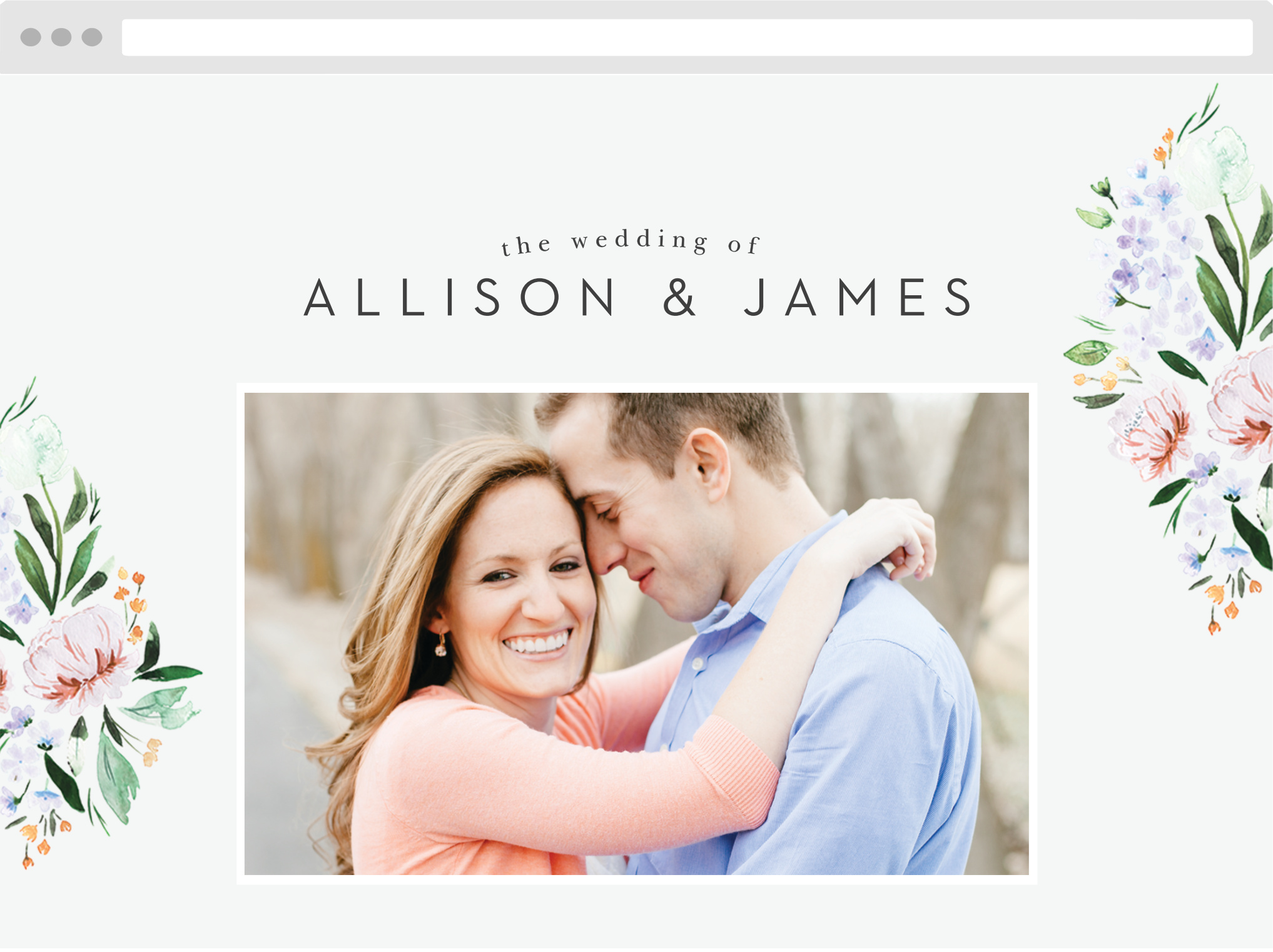 Some of my favorites are with Minted.com or Basic Invite.com. They offer free wedding websites that match your wedding stationary. Plus we have a coupon code with each of these sites to get you a 20% discount on your wedding stationary if that's the direction you want to go!
https://www.minted.com/ – code: WEDPLSBMEVENTCO
https://www.basicinvite.com/ – code: SBMEventCo
These websites can be so much fun to create, and your guests will appreciate them so much!